Hello again you guys! So Here I am with part 2 of the swatches. I was looking at the pics and I kept thinking that I swear I bought more than this, so I'll have to check around my house later. Anywho, just to let you know in case you haven't checked out part 1, the bottom 1/3 of the nails has Essie's matte about you top coat on it, which is why it's...matte.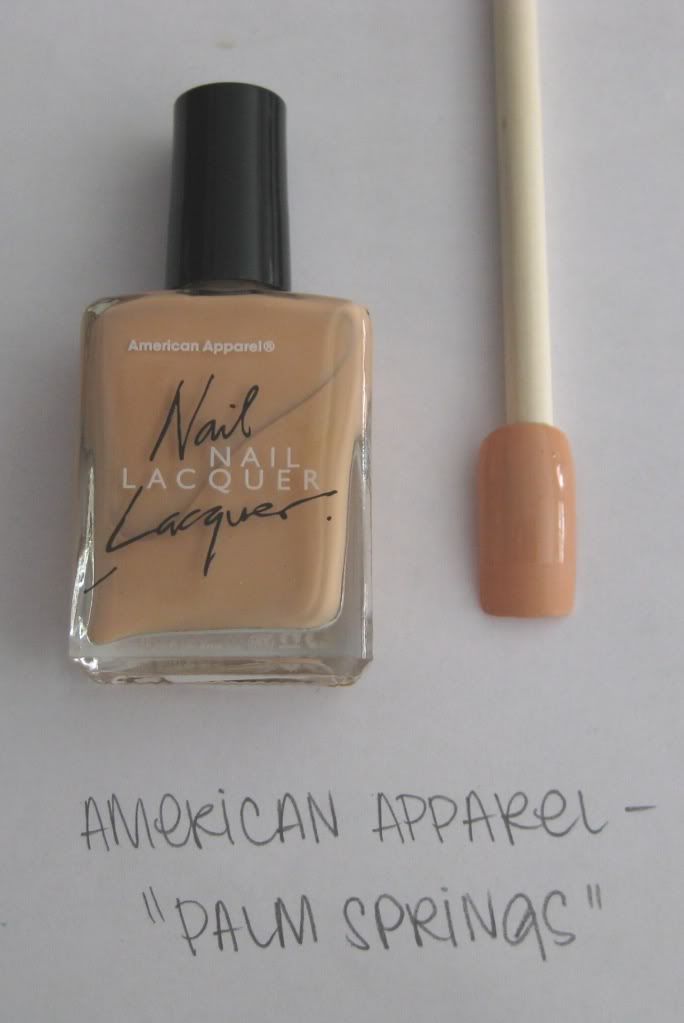 So I picked up 3 nail polishes from American Apparel. Yes, I clothing shop. I've only tried this colour, so from what I can tell it took me 3 coats to get it to be completely opaque. I could have gotten away with 2 coats, but I did 3 anyway. I thought it would be bumpy at first once I finished all the coats, but I applied top coat and it smoothed out quite nicely.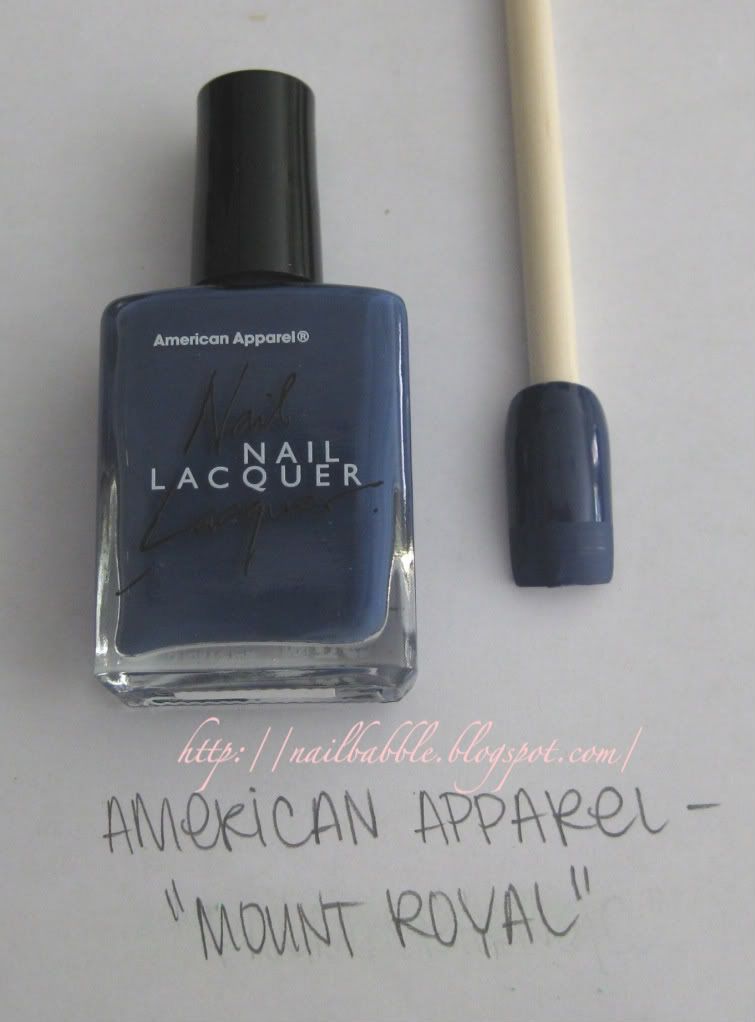 I don't really own too many blues, but I like this one.
And is it me or does every colour that looks like this get named peacock?
I got these next 3 polishes I got from Sally Beauty Supply. I love this peachy colour...reminds me of summer.
So does this one.
They were having a buy 2 get 1 free on the polishes, but you have to pick them from the same brand. I was having a hard time picking the 3rd one, so I just grabbed this one. I didn't want to spend all day there staring at the very small collection they had. I'm not normally into metallic/frosty/sheen type colours, but maybe I'll feel like rocking this sometime soon!
Okay, that's it for now. Hope you guys liked the swatches. Take care and good nite!
You have read this article SWATCHES with the title Nail polish haul and swatches! Part 2. You can bookmark this page URL http://ojezevki.blogspot.com/2010/04/nail-polish-haul-and-swatches-part-2.html. Thanks!